All-Natural Cleaner Thymol
August 17, 2020
In addition to implementing Covid-19 provisions, we did some research and found an organic EPA approved disinfectant from Denver based manufacturer, Clean Well. Thymol, a plant-based ingredient found in thyme oil, reaps many antimicrobial properties, letting us clean The Still Point without the harsh smells of chemicals or bleach.
ABOUT THYMOL
Thymol comes from the oil of various herbs including basil and thyme, a naturally antimicrobial botanical. Because this plant-based component breaks down quickly, it's less harmful to the environment than other chemical cleaners. Plus, the botanical oil kills germs and bacteria without strong chemicals or the harsh smell of bleach.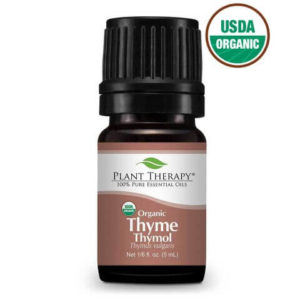 ABOUT CLEAN WELL
In a recent interview with The Shelby Report, CEO Stew Lawrence explained how Clean Well originated. "One of the founders over 10 years ago—his son is now grown and healthy—had an immune disorder issue," Lawrence said. "They went through and cleaned up their lifestyle in many ways and one of the things they did was look at cleaner alternatives throughout the household. Part of their family was also into botany and plants, so they pulled a bunch of resources together…that's where it all started."
Clean Well's thymol cleaning products contain a 0.05% concentration of thymol and are designed to kill 99.9% of germs, bacteria, and viruses. They're also alcohol-free, non-toxic, and safe for food surfaces.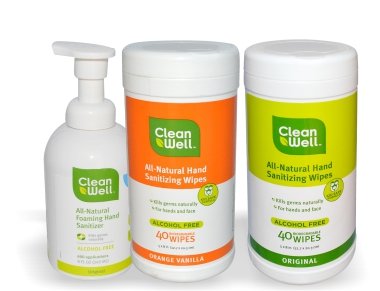 EPA THYMOL CLEANERS
The EPA approved three household cleaners containing the ingredient "thymol" to their list of coronavirus-killing products: CleanWell Botanical Disinfectant All Purpose Cleaner; CleanWell Botanical Disinfectant Wipes; and Sol-U-Guard Botanical disinfectant. Environmental Protection Sol-U-Guard Botanical disinfectant.