Get to know Massage Therapist, Terri Williams
November 26, 2019
What got you into massage and energy work?
As a LMT & IHC (integrative health coach), 22 years vegan, I've always given massages to my family. As young as six years old, I would rub my mom's shoulders when she was stressed. I didn't fully embrace my healing craft until after 911 in NYC. As I walked by people with ash on their faces and bodies with distraught looks on their faces, I fully grasped the concept that life is short and that it can be taken at any moment. I immediately enrolled at Swedish Institute that January and am grateful to a part of team of healers.
Why did you join The Still Point?
I joined TSP because I was looking for a spa that not only talked about complete whole wellness but is taking actions towards it. Tori embodies that philosophy and I'm excited to be a member of the amazing service providers.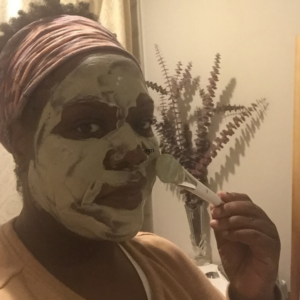 What does self-care look like to you?
Self-care to me are clay masks, warm baths, jumping on my trampoline, taking walks with friends in nature and most importantly practicing loving-kindness to myself and others.
What do you do for fun? 
I go to cultural events in the area or I'll tap into little girl Terri and spend the day at Dave and Busters. I love video games, not the new ones but the old ones…pac-man, galaga.
What's something you are currently struggling with?
I'm struggling with my cravings for carbs. Yes, we need them, but in moderation. I'm working on the moderation part…I mean, you really can't eat just one..????