Happy Birthday to Us!
July 01, 2020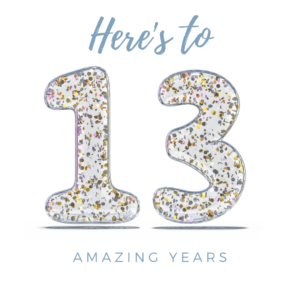 On July 1, 2007 we opened our doors on Westmoreland Avenue (now the lower level of Scissor and Comb). I specifically remember signing a 5 year lease saying I'll probably be done by then and can fall back on being a solo acupuncturist. 5 years = success.
I had an infant, and I still attribute our longevity through those first five crucial years to Addie's temperament. She let me start my dream and my husband, Andy, helped fuel its fire always supporting my never-fail, definitely crazy-at-times attitude (if he had a nickel for every time I said "but it's a no brainer, we have to do it!"). I remember late nights and my heart racing – never out of fear or worry, but the pure feeling of THIS IS GOING TO WORK OMG IT'S HAPPENING. I couldn't get enough of the planning, the creation, and the birth. It fed my soul, 100%. I was opening a business with no apparent qualifications, no money, and no business plan, but it fed my soul and that was enough.
For those of you who remember us, these were humble days. Four treatments rooms, a foot room (The Sole Door) inspired by a foot spa in Portland my husband and I visited, and a small patio. The practitioners answered the phones and we took home our laundry. We quickly needed to expand and rented the third floor of the building, but without an internal staircase, we slipped and slid down the sidewalk in the winter walking guests from the treatment rooms upstairs to reception downstairs outside. But we made it work and we loved it. And so did Takoma Park.
It truly takes a village to succeed as a small business. I am grateful for the many team members who have contributed to our success. We are a group of true healers committed to wellness. Healthy body, mind, and spirit, from the moment you walk into The Still Point you know we are different. People-centered services are a world apart from selling products and widgets and there is no gadget or app that can take the place of someone's touch.
We are equally grateful for the community of Takoma Park. I'm not sure we would have survived opening literally three months before the financial crisis of 2007, two government furloughs, a flood that displaced us for three months, and now a global pandemic. Time and time again I attribute our longevity to our very special community. The guests who trust us to guide them in their wellness, but also our business association, Old Takoma Business Association, who has supported us through the years and was the first to offer us COVID-19 relief. And then the City of Takoma Park who came next in promising, and delivering, relief to us. There are also unnamed Takoma Park-ians who over the years gave us unsecured loans to help us get to the next step. To me, there is no better place to do business, take risks, and lay it all out on the line, than Takoma Park.
So now I have two teenagers – one my daughter (plus a tween!), and one my business. Super proud mom, here. We probably are facing our biggest challenge yet with this pandemic, but I am not afraid. I am extremely proud of what our team and community have created and we are ready for the next chapter. THANK YOU for whatever role you have played in our success.
My heart is full and my soul is fed.