Promise Program Member Update
July 21, 2020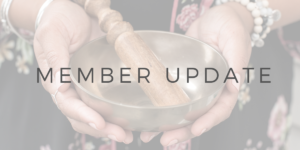 Dear Promise Program members:
Thank you so much for your loyalty throughout the shut-down due to Covid-19. We have had more support and well-wishes than we could have imagined and cannot wait to welcome you back to TSP. We have been working hard on a number of things. In addition to preparing the spa for your safe return, we have a few software enhancements that will make your experience even better, including loyalty perks and an account that shows your Promise Program account balance. More on that soon!
Please remember that all credits charged between February 10 and the day we reopen will have an expiration date of December 31, 2020 and can be shared with anyone (normally only to new guests). 
If you suspended your membership, upon your first visit back we'll reinstate it to current and membership will proceed as usual. If you want to catch up on credits before starting your billing cycle again, no problem. We'll cancel your membership and still, your existing credits charged between February 10 and the day we open, will expire on December 31, 2020. While a cancelled member, if you want to upgrade your $89 service you'll just need to pay the non-member price difference when you check out and other member benefits will not apply. 
For all active members, we will have a $50 gift card upon your first visit back that can be used to upgrade a service, in our boutique, or give to a friend (gift cards not applicable to membership dues). It's our way of thanking you for your support, loyalty, and positive vibes…that is what has gotten us through all of this, 100%!