Sunscreen That Protects Your Skin AND Our Oceans
June 26, 2018
Did you know that wearing sunscreen in the ocean can hurt sea life? Coral reefs, in particular, are dying all around the world due to climate shifts and pollutants in the water. What may surprise many beachgoers is that their sunscreen is contributing to the demise of this delicate ecosystem.
The destruction of the reefs has become so dire that last month Hawaii passed a new bill banning the sale of sunscreens containing the chemicals oxybenzone and octinoxate. Scientists have determined that these two components contribute to coral bleaching or death. These are common ingredients in many sunscreen brands. This presents a challenge to both companies and consumers: what is safe for the ocean and what will effectively protect us from skin cancer risks?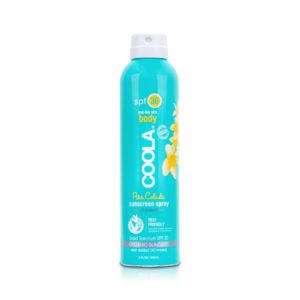 At The Still Point spa, we pride ourselves on our full line of luxury sun and skincare COOLA products. We've chosen to showcase their products because they incorporate a Farm to Face® sourcing philosophy, using the freshest and most natural ingredients whenever possible. Their organic formulas contain over 70% certified organic ingredients and are easily identified by the organic seals on the bottle. Additionally, COOLA formulates their sunscreens with Plant Protection®, which allows them to achieve clinically tested, broad spectrum, and antioxidant-rich protection while using fewer traditional actives that can hurt the environment.
While there is no specific test to classify sunscreens as reef-friendly, COOLA's Mineral Collection adheres to all of the guidelines, meaning they utilize mineral actives and plant based ingredients that will return to Earth once the fun is done! Additionally, COOLA tries to be as eco-friendly as possible by sourcing as many ingredients that are organic and sustainably sourced, reducing the levels of pesticides that can contaminate our groundwater. (source: https://coolasuncare.com/pages/faq)
Stop in at either Still Point Spa to get your COOLA products before you have your next day in the sun!